YOUR DOG'S CONSTANT ITCH MAY NEED PRESCRIPTION TREATMENT
All dogs scratch, lick, bite, and rub. But if it's becoming more frequent or excessive, it may be a sign of allergic itch. If your dog is itching for help, don't wait. Talk to your veterinarian today to see how to get help for your dog's itch, fast.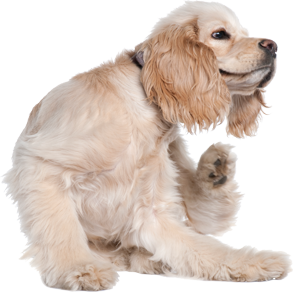 TREAT YOUR DOG'S ALLERGIC ITCH
If you're ready to take charge of your dog's allergic itch, ask your vet if one of these prescription treatments is right for you and your dog:
WHEN IS AN ITCH MORE THAN JUST AN ITCH?